Welcome to K-State Agricultural Communications and Journalism
The ACJ degree program allows you to combine your passion for agriculture and/or environmental issues with communications and journalism skills. With two curriculum options, this program features challenging courses that will enhance your communications skills and your knowledge of natural and applied sciences.
Career Opportunities
Potential Employers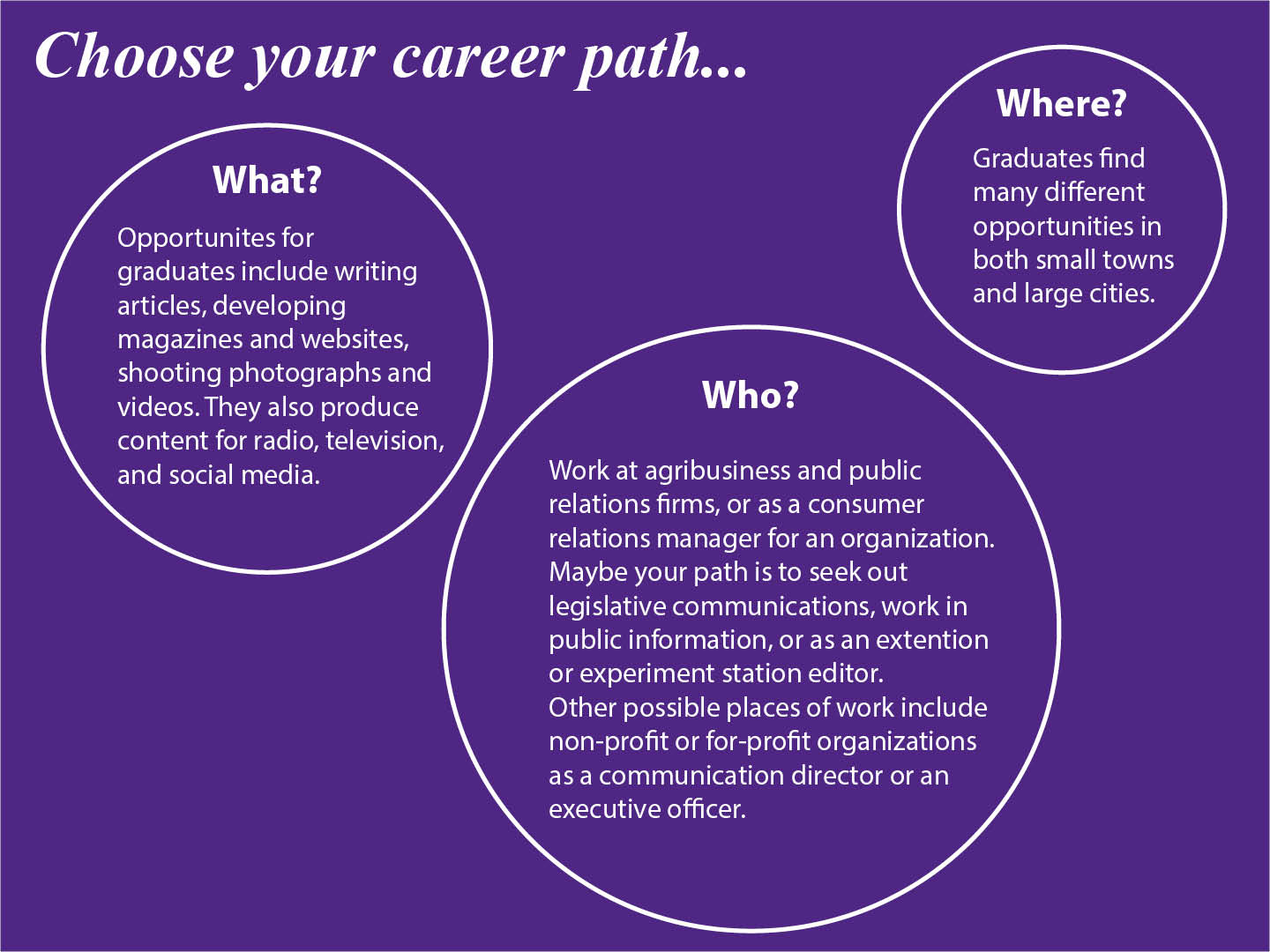 Academics
The ACJ major offers an agricultural and an environmental option.
Agricultural Option
Basic science classes and communications courses prepare students for careers in public policy, agribusiness, or food and agricultural sciences. Year after year, applied communications offers steadier employment than other communications fields.
Agricultural Option Curriculum
Environmental Option
Requirements are similar to those for the agricultural option, except students choose courses related to natural resources and environmental sciences. By following their interests, students can earn a secondary major in natural resources and environmental sciences, making them even more competitive for science communication positions.
Environmental Option Curriculum
Student Activities
Student activities enrich the educational experience by giving students a chance to develop leadership skills, create friendships and explore new ideas. Agricultural Communicators of Tomorrow (ACT), an organization for future agricultural communicators and journalists, helps students make contacts and achieve professional goals. The group sponsors trips to regional and national communication centers and invites various professionals to speak at meetings. ACJ students also serve as leaders in other student organizations, which provide opportunities for growth.
Another opportunity within the department is the advancement team. Apply to join some of your fellow students as they help advance the ACJ major.
Practical Experience
ACJ students gain experience by working in various jobs, both on and off campus. They spend at least one semester on the staff of the award-winning Kansas State Agriculturist magazine and may also work for other student media outlets.
Other opportunities for communications work include departmental student positions and required intersession or summer internships. ACJ students have interned at the White House, Department of State, USDA, Fleishman-Hillard, Angus Journal, National Pork Producers Council, KFRM, K-State Radio Network, Kansas Farm Bureau Communications and Public Relations Division, National FFA Organization, and Roberts Dairy, to name a few.
Study Abroad
Every other year there is an opportunity for an agricultural communications study abroad tour. Click the image below to apply for study abroad academic approval.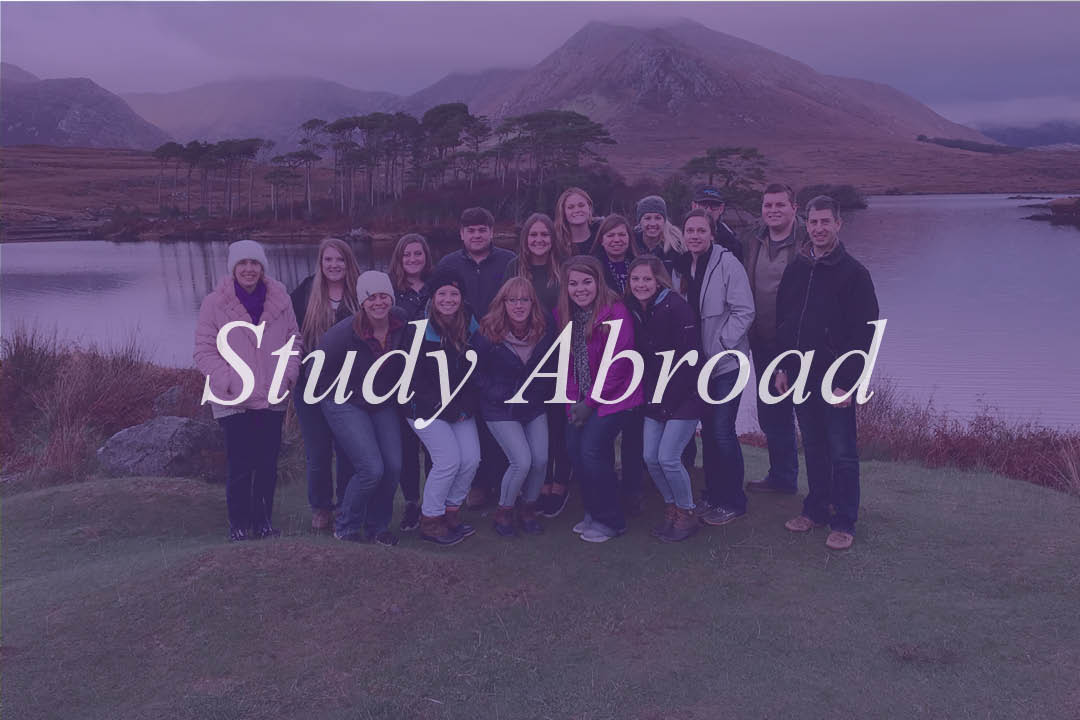 Advising
Faculty are committed to excellence in teaching and advising. They make it a point to get to know students. A low student-to-faculty ratio makes this possible. Advisers not only guide academic and career planning, but also help students with employment and other personal concerns.
Alumni
The ACJ alumni network helps students find jobs and internships. Alumni mentor students while they are in school and continue to support them after they graduate. They share professional development information, upcoming networking events and job announcements through an active Facebook group, found at: www.facebook.com/groups/119947639046