Outstanding Seniors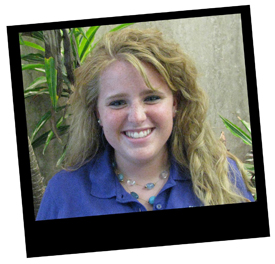 Amanda Spoo, Hermiston, Ore., is the Agricultural Communications and Journalism Outstanding Senior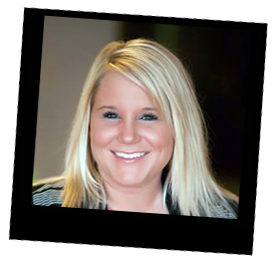 Katie Manback, Humboldt, is the Agricultural Education Outstanding Senior
Washburn Named Outstanding Adviser
Shannon Washburn, associate professor of agricultural education, earned the outstanding advising award from Gamma Sigma Delta, honor society of agriculture, at the organization's spring recognition reception on April 26. Agricultural communications and journalism students Paula Blough and Claire Carlson received GSD junior honor awards at the event.
Schifferdecker Initiated into Blue Key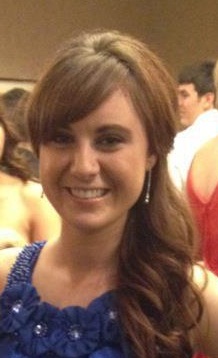 Sara Schifferdecker, junior in agricultural education, was initiated into the Kansas State University chapter of Blue Key for the 2013–2014 academic year. She has served as president and programs vice president for Alpha Xi Delta sorority, been a member of Student Mobilization's leadership team, and served as state reporter for the Kansas FFA Association. She will serve as director of personal and professional development for Blue Key, a nationwide honor society for college seniors. Read full announcement.
Droddy Chosen for National AFA Leadership Team

Casey Droddy, junior in agricultural communications and journalism/animal sciences and industry, has been selected as a member of the 2013–2014 Agriculture Future of America leadership team. The team serves as ambassadors among AFA, their college campuses, and the organization's corporate partners. Read full announcement.
Celebrating 150 Years with a Historical Video Project
Paige Druffel, sophomore in agricultural communications and journalism and director of social media for the College of Agriculture Academic Programs Office, created a historical video for the Department of Animal Sciences and Industry.

College of Agriculture Students of the Month
Paige Druffel, Pullman, Wash., was the College of Agriculture October Student of the Month Jordan Hildebrand, Stafford, was the College of Agriculture February Student of the Month
Congratulations, Kaitlin Morgan!
Kaitlin Morgan, sophomore in agricultural communications and journalism and animal science, has been awarded an honorable mention for the Morris K. Udall Scholarship. Only 50 students in the country receive this honor. Kaitlin works in our department and is a College of Agriculture Ambassador and a member of Agricultural Communicators of Tomorrow. Well done, Kaitlin!