Association for Communication Excellence 2017
Recent graduates and graduate students of the Department of Communications and Agricultural Education presented their research at 2017 Association for Communication Excellence (ACE) conference in New Orleans, Louisiana.

From left to right: Mikhayla DeMott and Audrey King stand in front of their posters just minutes before the presentations begin
Jeremy D' Angelo, graduate student, highlighted his findings on citrus greening. Anissa Zagonel, recent ACJ graduate, presented Facepager application research. Another recent ACJ graduate, Mikhayla DeMott, presented research stemming from Jennifer Ray's thesis on brand consistency in K-State Research and Extension. Ray was last year's outstanding thesis winner.
For the second year in a row, a recent graduate of our master's program received the outstanding thesis award. Cassie Wandersee, 2016 graduate, was presented with this year's outstanding thesis award for her paper, "An Audience Focused Approach to Framing Climate Change Communication in Agriculture"
Congratulations and thank you to all the students who presented at the 2017 ACE conference!
2017 Summer Intern
Senior agricultural education student, Alex Tuttle, is one of five summer interns with K-State Research and Extension. She is working in Scott County where she works with the 4-H Youth Development program, which includes attending the county fair, camps and small workshops.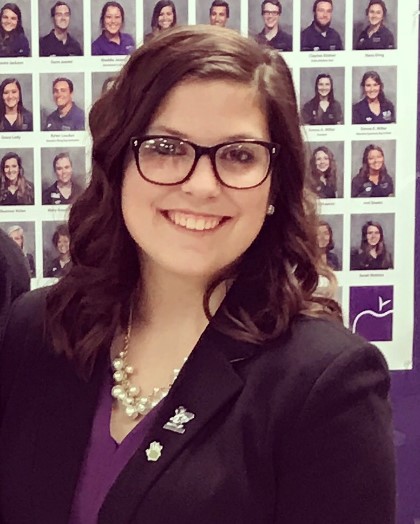 Tuttle is involved in many clubs; serving as the vice president in the Agricultural Education Club and serves on the TASK (Teach Ag Students of Kansas) force where she travels and promotes agricultural education. Tuttle begins her student teaching in the spring of 2018.
Welcome Dandi Thomas!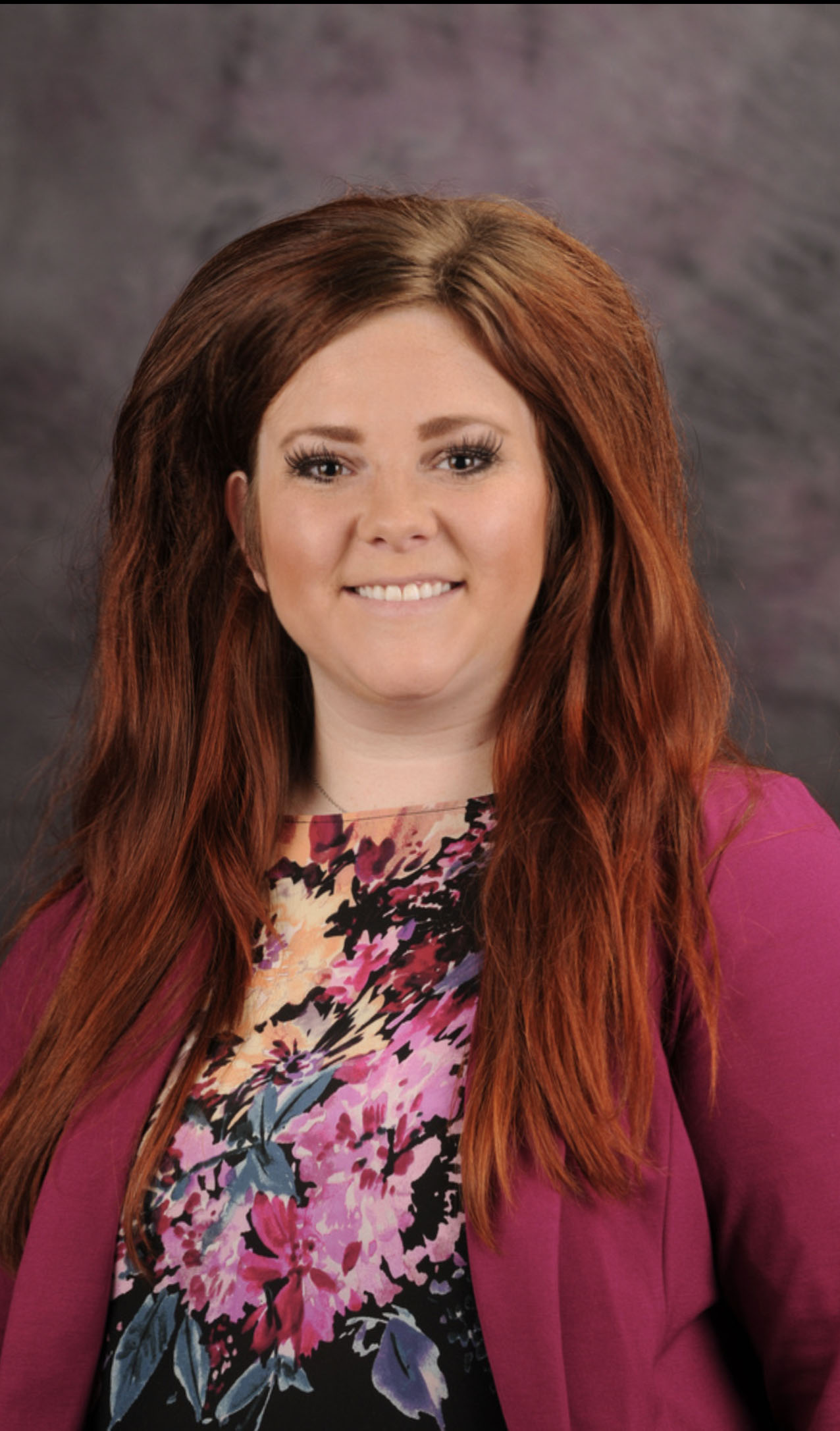 Dandi Thomas joined K-State Research and Extension as the temporary marketing and communications assistant to support focus on branding, marketing and social media. Her previous experiences include social media management, graphic design and marketing. With an agriculture background in southwest Kansas, Dandi's experience paired well with her skills during her time as a communications intern at the Kansas Department of Agriculture and Kansas Farm Bureau. She's a recent graduate of Kansas State University, having received her B.S. in Agricultural Communications and Journalism in May. Dandi will work closely with Megan Macy, marketing specialist, and will assume her responsibilities when Megan takes temporary leave this summer.
Agricultural education student receives Morse Scholarship

Katelyn Bohnenblust, Clay Center, received the 2017 Marjorie J. & Richard L.D. Morse Family and Community Public Policy Scholarship from K-State Libraries. The $3,000 scholarship supports an undergraduate project involving community service and potentially impacting public policy.
Please click here for the full article.
Jason Ellis named Interim Department Head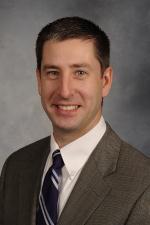 John Floros, dean and director of the College of Agriculture, announced Jason Ellis' appointment as interim department head beginning March 12. Ellis will serve until a national search has been completed and a permanent department head has been named. Ellis has been a faculty member with K-State since 2011.
For more information, please contact Jason Ellis at jdellis@ksu.edu.
K-State today announcement click here
Thank you to the Manhattan Fire Department
More proof that our students excel in our classrooms and in the community! Our own Brooke Harshaw, graduate student in Agricultural Education and Communication, was operating the fire hose at the scene of The Dusty Bookshelf fire on Thursday, March 2, 2017.
Photo courtesy of David Mayes Photography