Welcome to campus new and returning agricultural communications and education students!
Enrollment for summer and fall semester start on Monday, March 27, 2017. If you need assistance, please contact the main office at 785-532-5804 or email Kelly Gurik at kgurik@ksu.edu. Kelly can help you with advising appointments and can point you in the right direction for any questions you may have.
Jason Ellis named Interim Department Head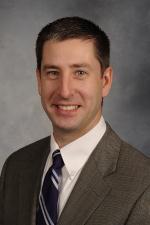 John Floros, dean and director of the College of Agriculture, announced Jason Ellis' appointment as interim department head beginning March 12. Ellis will serve until a national search has been completed and a permanent department head has been named. Ellis has been a faculty member with K-State since 2011.
For more information, please contact Jason Ellis at
jdellis@ksu.edu
.
K-State today announcement click here
Thank you to the Manhattan Fire Department
More proof that our students excel in our classrooms and in the community! Our own Brooke Harshaw, graduate student in Agricultural Education and Communication, was operating the fire hose at the scene of The Dusty Bookshelf fire on Thursday, March 2, 2017.
Photo courtesy of David Mayes Photography
The Kansas State University Department of Communications and Agricultural Education will add Global Food Systems Leadership as an interdisciplinary secondary major this spring. The program will increase awareness of food production, foster community involvement and leadership, and engage diverse voices in dialogue about agriculture and food systems. Students are required to complete nine credit hours from three core courses, take an additional six credit hours related to food and agriculture and select an area of concentration for nine hours. Graduates of the program will be ethical leaders, ready to collaboratively facilitate industry and community action to solve food system challenges.
For course and catalog information click here.
Dr. Harbstreit's retirement reception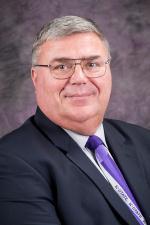 You are cordially invited to attend a retirement reception honoring Dr. Steven Harbstreit. Steve has been an instrumental part of agricultural education for more than 45 years. He has directly taught, mentored or graduated 128 of the current 223 Kansas ag/tech educators. Steve has received many awards during his career, including the Lifetime Achievement Award from the Kansas Association of Career and Technical Education and the VIP award from the National FFA organization at its national convention in October 2016. Steve retired in January 2017.
Please join us on Friday, April 21, 2017, at the Kansas State University Stanley Stout Center, 2200 Denison Avenue, to honor and recognize Steve for his many years of service. Light refreshments will be served from 2:30 – 4:30 pm with a formal presentation at 3 pm. If you are unable to attend the reception but would like to send a card, please send them in to Steve Harbstreit, Communications and Ag Education, 1612 Claflin Rd., 301 Umberger Hall, Manhattan, KS 66506.
Dr. Harbstreit to receive VIP citation
Each year, the National FFA Organization recognizes individuals who have provided exceptional support of school-based agricultural education and FFA. On October 21, 2016, Dr. Steven Harbstreit will be awarded the VIP citation at the 89th National FFA Convention & Expo in Indianapolis, Indiana. In the past three decades, he has directly taught, mentored and graduated 128 of the current 217 agricultural education teachers in Kansas. He will be greatly missed when he retires in January 2017.
Please read more "Dr. H" in the Grass & Grain article here.
Kansas State Agricultural Communicators of Tomorrow receives awards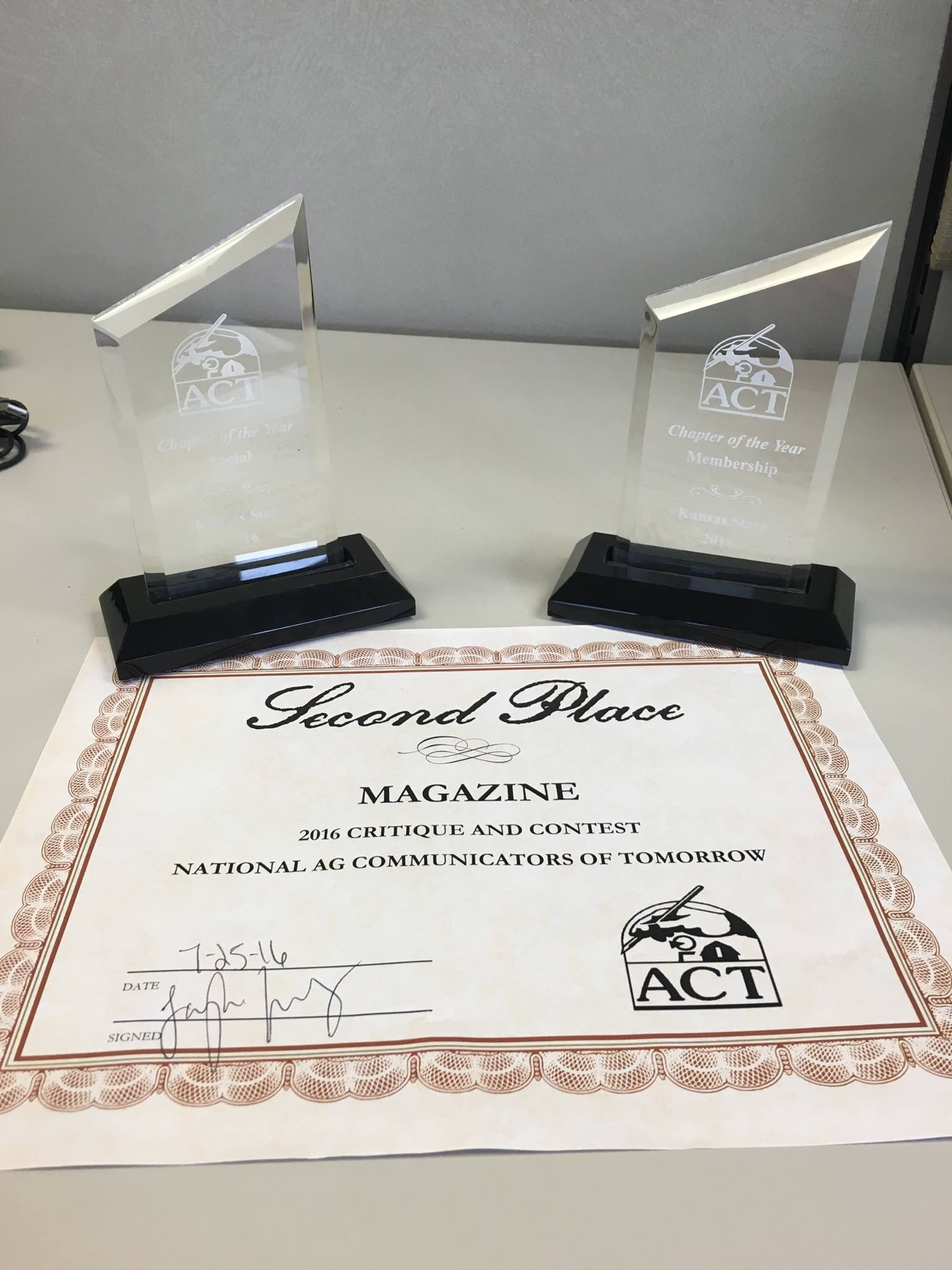 Kansas State Agricultural Communicators of Tomorrow (ACT) received two Chapter of the Year awards in Membership Recruitment and Social Activities. They also won second place for the Agriculturist. Congratulations!
National Teach AG day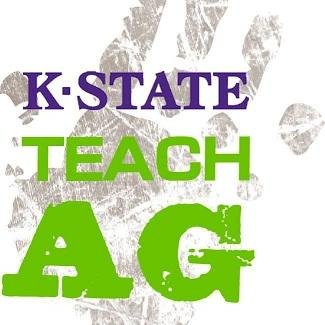 Eric Koehlmoos, sophomore in agricultural education, will represent K-State at the 2016 National Teach Ag Day celebration. Participants take part in the Future Agriscience Teacher symposium. Twenty-two other agricultural education students from universities and colleges across the United States will join Koehlmoos in three days of professional development and networking. The event involves professional development training and instruction on various relevant topics. Attendees are able to meet agriculture and education leaders from the state and national levels, tour a POET ethanol plant, and be featured during the National Teach Ag Day live broadcast from POET headquarters in Sioux Falls, South Dakota. National Teach Ag Day recognizes agriculture teachers for their positive influence and encourages others to pursue a career agricultural education. Click here for the press release.
K-Staters earn recognition from the Association for Communications Excellence
K-State faculty, staff and students in the communications and agricultural education department were recognized for their outstanding communications efforts at the national meeting of the association for Communication Excellence in Agriculture, Natural Resources, and Life and Human Sciences June 12-17 in Memphis, Tennessee. For award listing, follow this link.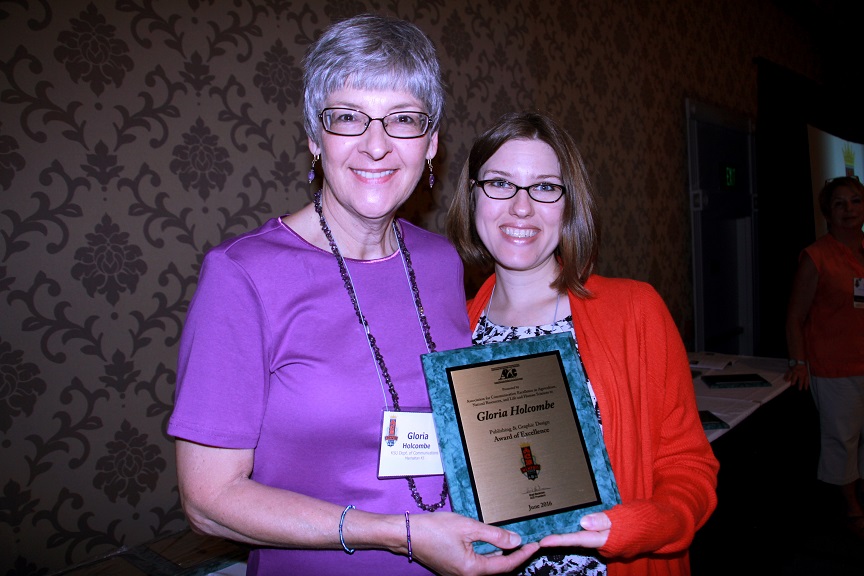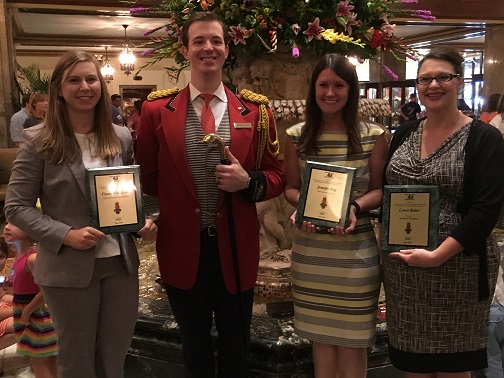 Pictured on the left: Cassie Wandersee, the Duckmaster, Jennifer Ray and Dr. Lauri Baker
Pictured on the right: Gloria Holcombe and Jennifer Alexander
The Center for Rural Enterprise Engagement has been established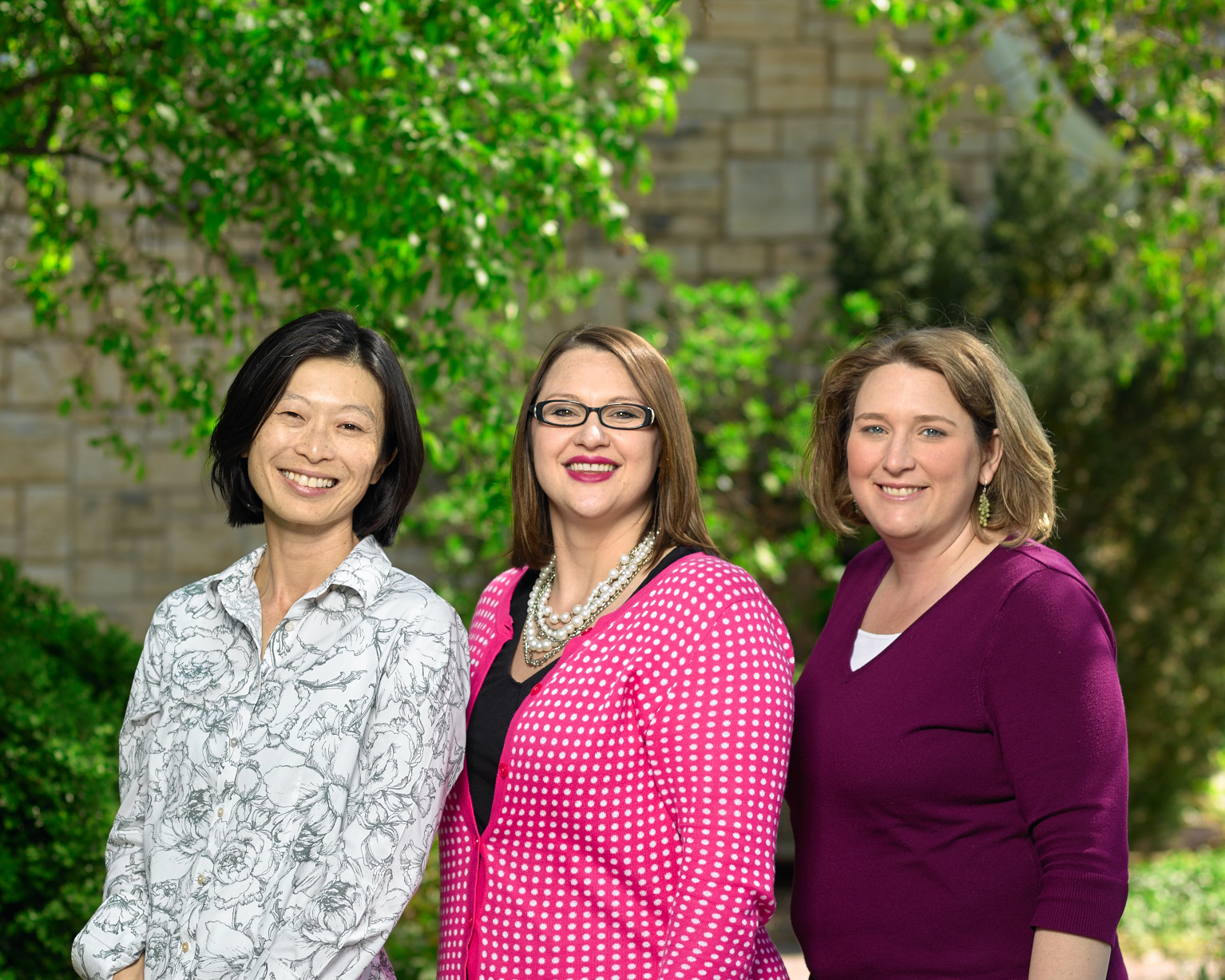 at Kansas State University to help small businesses succeed through new media marketing research. This interdepartmental effort represents a collaboration of previous federal grant funding and support from the Kansas Agricultural Experiment Station and the National Institute of Food and Agriculture.
Faculty members leading the center are, from left, Hikaru Peterson, agricultural economics; Lauri Baker, communications and agricultural education; and Cheryl Boyer, horticulture, forestry and recreation resources.