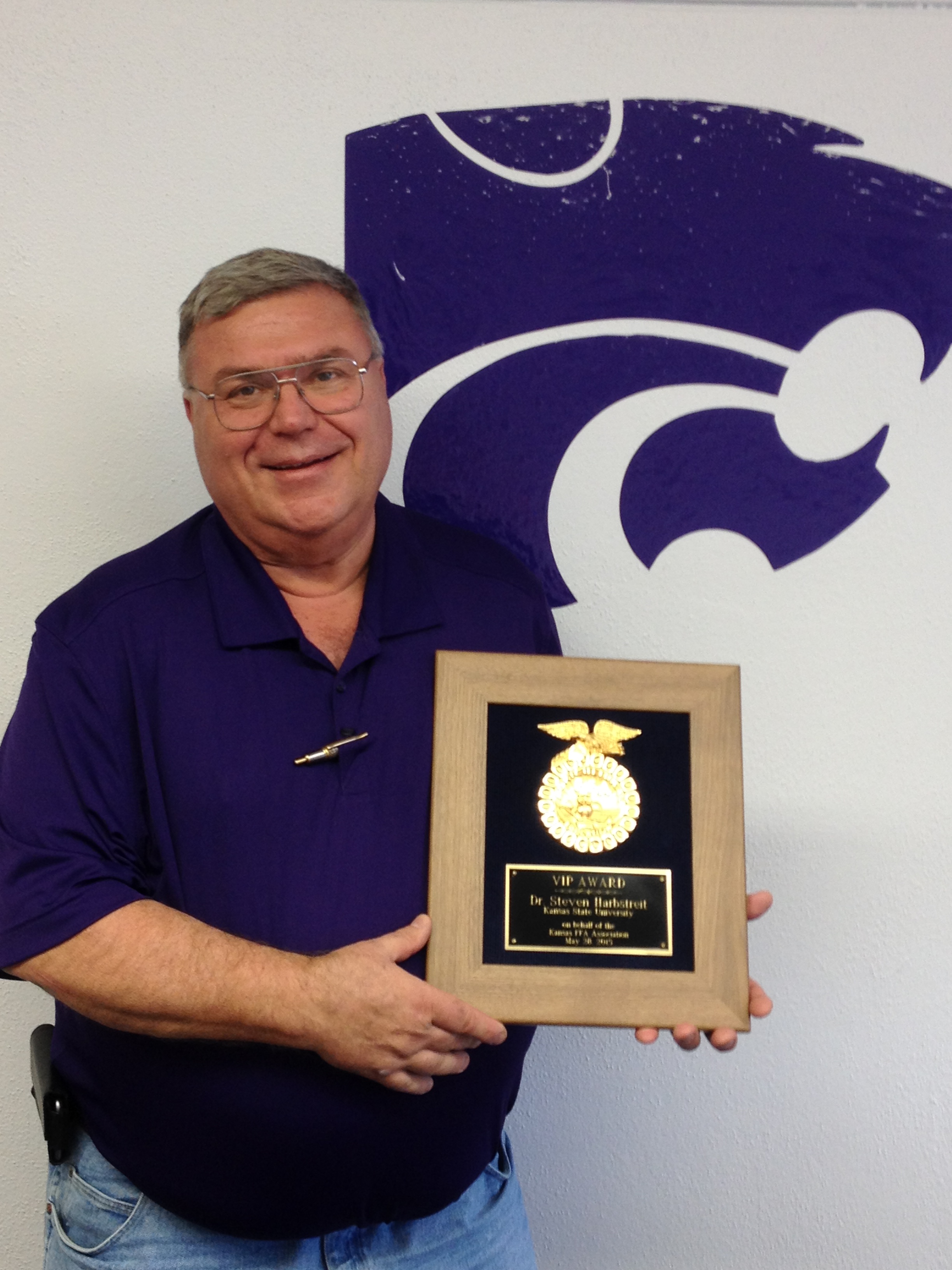 In recognition of his service to the Kansas FFA Association, Dr. Steve Harbstreit was presented the FFA VIP Citation. Harbstreit received this honor at the Kansas FFA State Convention on Thursday, May 28.
This award recognizes his 44 years of service to agricultural education, with more than 28 of those years in Kansas.
Through his years of dedicated service to FFA and agricultural education, he has been a positive influence for our students and on the future of agricultural education.
Congratulations Dr. Harbstreit!
Check out open enrollment, orientation for fall 2015
K-State offers more than 205 majors and options. From engineering to human nutrition, a degree from K-State can take you to endless career opportunities.
Click here
for more information on open enrollment and orientation.
Plan for Success
We are here to support our students through their entire time at K-State, with a special focus on the first year. We assist students in course selection and we meet with our students frequently throughout the school year. We can aid students by discussing their needs and concerns, monitoring their progress, connecting them with resources including tutoring and counseling services, and creating a structured environment for freshman year. For more information,
click here
.
Position changes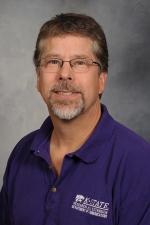 Rob Nixon, left, has been named director of University Printing. Formerly the associate director, Nixon has worked in printing more than 25 years and also serves as the safety officer for the Department of Communications and Agricultural Education.

Dr. Shannon Washburn, right, professor of agricultural education, is the new assistant dean of academic programs for the Kansas State University College of Agriculture. Washburn was formerly the undergraduate teaching coordinator for K-State's Department of Communications and Agricultural Education.
Changes within the Office of Academic Personnel
Provost and Senior Vice President April Mason announced in February that the Office of Academic Personnel would close in early June. Services previously provided by the office are being integrated within Human Capital Services (HCS) or within the Office of the Provost. For more information, click here.
Kansas corn checkoff rate increases
As of July 1, 2015, the Kansas corn checkoff rate will increase to one cent per bushel. This is the first corn checkoff rate increase in 25 years. The Kansas corn checkoff is collected by the Kansas Department of Agriculture and is administered by the grower-elected Kansas Corn Commission. For more information, click here.