Jonathan Ulmer
Professor, Agricultural Education
308 Umberger Hall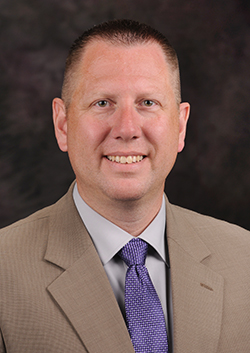 Manhattan, Kansas 66506
Phone: 785-532-1250
Fax: 785-532-5633
julmer@ksu.edu
Dr. Ulmer specializes in agricultural education. He teaches a variety of classes preparing students for a career as a High School Agriculture Teacher.
Prior to coming to KSU, Dr. Ulmer served on the faculty at Texas Tech University and the University of Missouri. Growing up in Nebraska he earned his Bachelor's degree in Ag Education at the University of Nebraska and taught AgScience at Medicine Valley High School in Curtis Nebraska. He earned his Master's in Ag Ed at Oklahoma State University and his Ph.D. in Ag Ed at the University of Missouri.
Within the profession, Dr. Ulmer currently serves on the National FFA Board of Directors and the Curriculum for Agricultural Science Education Executive Committee. He is a member of the American Association for Agricultural Education.