Considering Agricultural Education?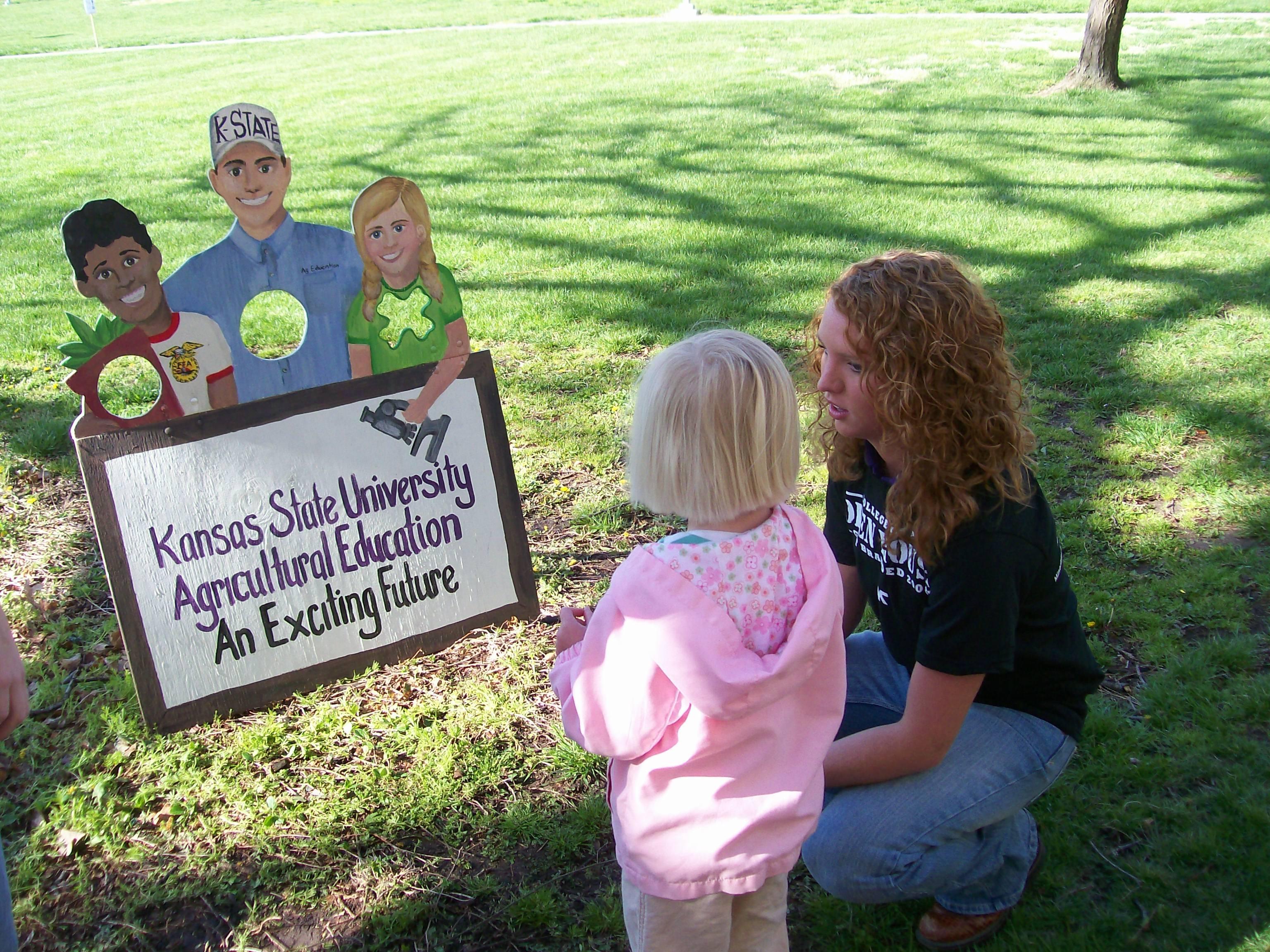 Agricultural education is a major with excellent employment potential and that offers a broad view of agriculture. Students learn about agricultural science, animal science, horticulture, agribusiness, agricultural technology management, leadership, crops, soils, and education. This combination of courses, along with professional education and an emphasis on communication skills, prepares graduates for challenging careers in agriculture.
Possible careers
Agricultural education teacher, extension agent, agriculture finance representative, crop consultant, educational supervisor, human resource specialist, international agriculture consultant, production agriculture manager, program coordinator, sales/service representative.
Potential Employers
High schools, community colleges, animal health companies, soil conservation service, agricultural finance, government agencies, cooperative extension, commodity organizations.
Placement
The department boasts a near 100 percent placement record for graduates. Agricultural education graduates who want to teach agriculture have many opportunities in Kansas and throughout the nation. Graduates can teach in middle and high school agriculture programs. With further education, they can work in community and four-year colleges. Graduates are also in high demand for positions with profit generating and non-profit organizations involving non-formal education in agriculture. The degree provides many opportunities for graduates to work in rural communities in Kansas and in larger cities. Graduates receive competitive salaries and quickly become community leaders.
Academics
Agricultural education students are enrolled in the College of Agriculture and advised by agricultural education faculty. The required courses provide students a well-balanced introduction to all areas of agriculture. Students are also allowed to select an additional 12 hours of elective credits in three content areas in the College of Agriculture and 3 hours of free electives. This allows students to gain knowledge and experience in areas of interest. Many students choose to focus these elective hours in an area that allows them to obtain a minor such as Animal Science or Agronomy with very few additional courses. Students become involved in field experiences related to teaching agricultural education in the schools. The program culminates with an internship teaching agricultural courses and advising students in an FFA chapter.
Transfer Credit
Students who want to take transfer courses are encouraged to contact a K-State agricultural education advisor who can help them choose courses that meet licensure requirements. On average, half of agricultural education students have transferred from a community college.
Student Activities
Students in agricultural education are active in College of Agriculture and university student organizations. The Agricultural Education Club is a great way to develop friendships, gain leadership skills and learn more about agricultural education. The Agricultural Education Club supports the FFA and agricultural education in Kansas.
Advising
Students will be assigned an agricultural education advisor who will not only guide academics and assist with career planning, but will be an excellent source of information for finding help with student employment and other personal concerns.
Click here for personal contact with our faculty!